Elders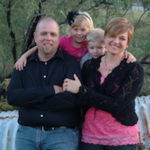 Robert Cosby is the son of a Baptist pastor and spent most of his life in southern Arizona. He is married to Christine and they have a daughter Keira, and a son Cole. He has a BA in Christian Counseling from
Trinity College of the Bible
(2005) and an M-Div from
Westminster Seminary California
(WSC) and a certificate from the
Institute of Reformed Baptist Studies
(IRBS) (2009).  Robert worked with Grace Covenant Church in Gilbert, AZ after graduating from WSC and prior to that has served as an intern for the
Grace Covenant Church
of North Olmstead, OH, and the
Escondido Reformed Baptist Church
of Escondido, CA. Prior to attending seminary he served as the Associate Pastor of the Branded for Christ Baptist Church in Sunsites, AZ. He served with Grace Covenant Church in Gilbert, AZ starting in 2009, and was sent from there as a church planter to Tucson in 2011. In November of 2013 he was called as the first Pastor of Tucson Reformed Baptist Church.
Deacons
Wes Becker 
was born and raised in Tucson, AZ. He was brought up in a Roman Catholic home and in 1971, by the Grace of God became a Christian. Wes met his wife, Candy in 1972, while they were both attending the University of Arizona. They were married in 1973 and have four grown daughters and two grandchildren. Wes is currently President of Vantage Bowling Centers where he has been employed for the past 40 years.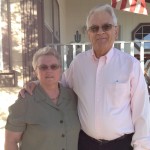 Dick States
was born and raised in a Christian home in Wausau, WI.  A graduate of Wausau High School, he went on to North Center Technical College in Wausau and received an Associate Degree in Marketing.  After graduation, he enlisted in the U. S. Navy.  In December 1968, he married Sharon Nelson.  They have two sons, Andrew and Timothy.  In September 1969, he separated from the Navy.  During this period in the Navy, he served on an ammunition ship and was on three deployments to the Western Pacific.  From August of 1970 to August 1979, he worked for Southern Pacific Transportation in Milwaukee, WI.  From March of 1972 to August of 1980, he was in the Navy Reserve.  In August of 1980, he reenlisted in the Navy and retired from the Navy in May of 1996 at the Washington Navy Yard.  After that, he worked as a contractor for the Missile Defense Agency (MDA) as an International Security Analyst.  While with the MDA in Arlington VA, he lived in Waldorf, MD.  In June of 2008, he retired and moved to Tucson.